Support Us

If You Love The Services We Provide To You. Share our blog posts to your friends and loved ones so you will keep us in business.
It Will Cost You Nothing, Just Consider It As Your Own Little Way Of Pushing The Website Forward.

WE NEED ALL YOUR SUPPORT PLEASE!!!
-- ADVERTISEMENTS --
Kelvin Ngozi Ikeduba is a popular Nigerian actor who has been stereotyped in the Nigerian movie industry as a "Bad Boy", which he attributed to his appearance, hence in almost all the movies he has featured in, he was always the antagonist.
In an interview, he revealed that "though I play the bad boy role, naturally, I am not a bad person."
"I have had different experiences. I have been slapped, called names because of my roles in movies. But I believe it's all about mistaken identity.'
Let's take a look at some interesting facts about this famous Nigerian actor.
1. He was on born 21 August 1976 in Ebute-Meta in Lagos State into a family of six which he is the first born. He was w native of Delta state.
2. Ikeduba was raised in Lagos State and received both primary and secondary school education in Lagos state but in bid to obtain a university degree he relocated to the Benin city.
3. He studied at University of Benin and graduated with a B.Sc. degree in Economics.
4. Ikeduba debuted into the Nigerian movie industry in the year 2000.
5. His venture into the Nigerian movie industry is a coincidence as he initially only wanted to accompany a friend to an audition for actors but on reaching their destination he decided to audition also and was successful in it as he was called back and given a movie role.
6. Ikeduba debuted his acting career into the english language only conventional and mainstream Nigerian movie known commonly as Nollywood but eventually crossed over to the Yoruba movie industry with the help of Femi Ogedengbe who introduced him to Saheed Balogun who gave him a movie role in a Yoruba movie he was producing titled Omo Alhaja .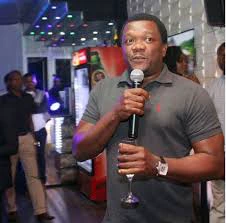 7. He was able to perform well because of his ability to understand and communicate in all three major languages in Nigeria.
8. In 2014, Ikeduba won the award for Best Cross Over Actor at the Yoruba Movie Academy Awards (YMAA).
9. The actor is known for keeping his private life private. It was only at Yomi Fabiyi mother's burial that many people saw his wife.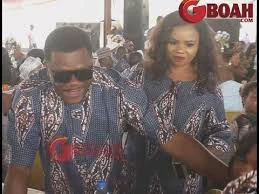 10. Kelvin once said he has had S..e..x on set before.