Support Us

If You Love The Services We Provide To You. Share our blog posts to your friends and loved ones so you will keep us in business.
It Will Cost You Nothing, Just Consider It As Your Own Little Way Of Pushing The Website Forward.

WE NEED ALL YOUR SUPPORT PLEASE!!!
-- ADVERTISEMENTS --
Some hours ago, popular Nigerian dancer and musician, Korra Obidi took to her official Instagram page with over 1 million followers, to share some new pictures of herself.
The pictures: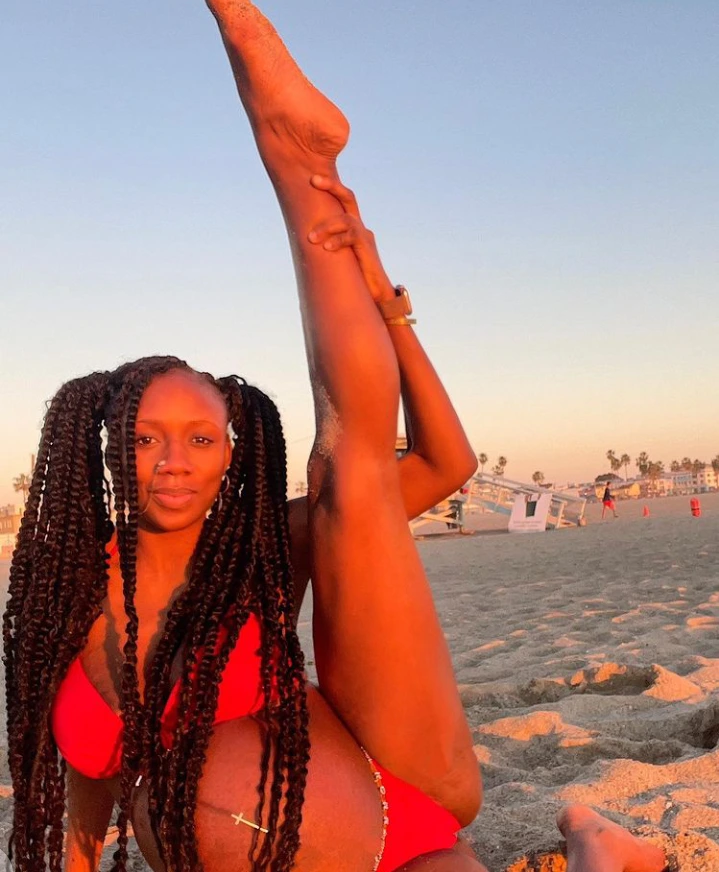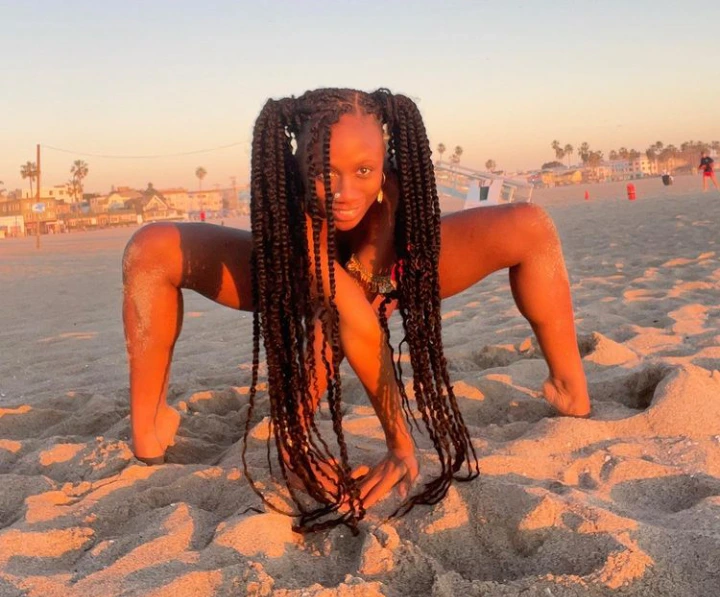 In the new pictures Korra shared, she rocked a stylish red bikini, and her lovely braids were on full display. She also flaunted her baby bump in the pictures, and we can't help but confess on how cute she looks.
Despite being pregnant, Korra still does different dance videos, which includes some complicated moves. As you can see in her recent pictures above, the superstar posed in some complicated way, and showed us how flexible she was was. Ever since she announced that she was expecting her second child back in 2021, Korra Obidi has always been flaunting her baby bump and sharing with her followers some things she engages in. Such as the type of food she had, movies she watches and even some fun places she goes to.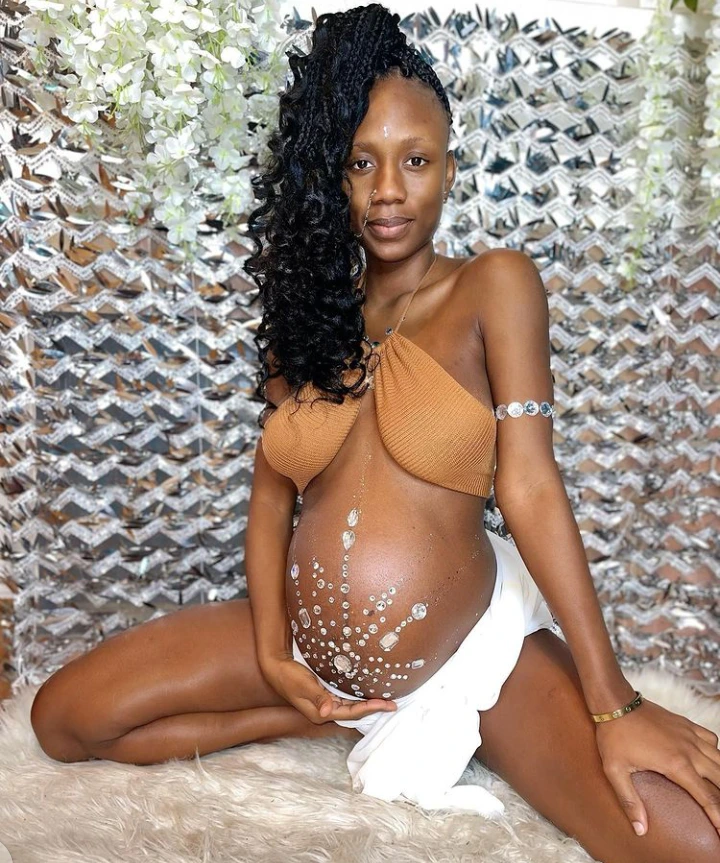 After Korra Obidi shared these gorgeous pictures on her Instagram page, it caused a stir. It gathered over ten thousand likes in 2 hours, and so many comments.
Have a look at some comments from the post: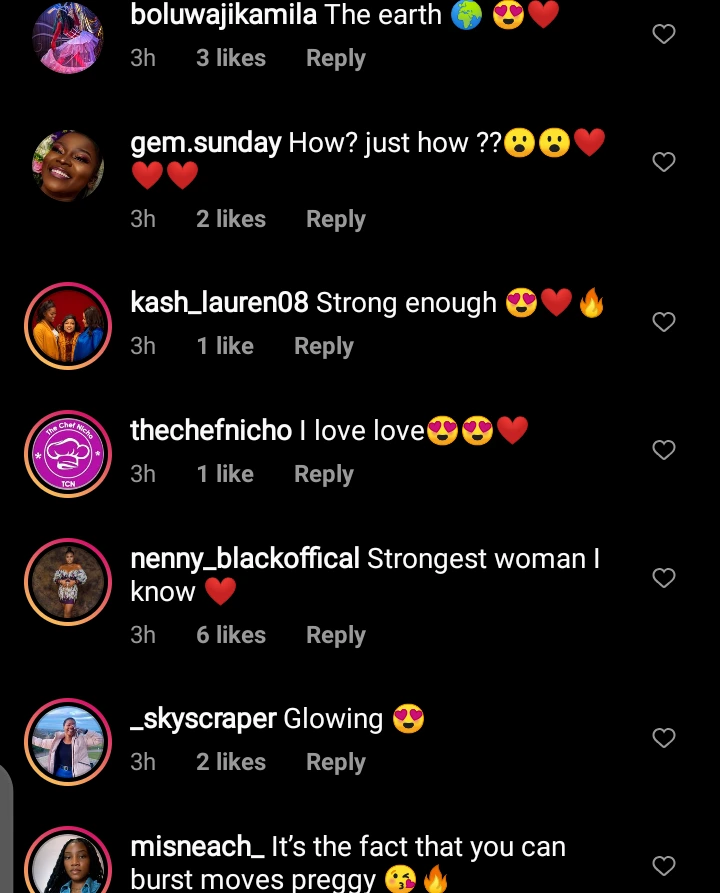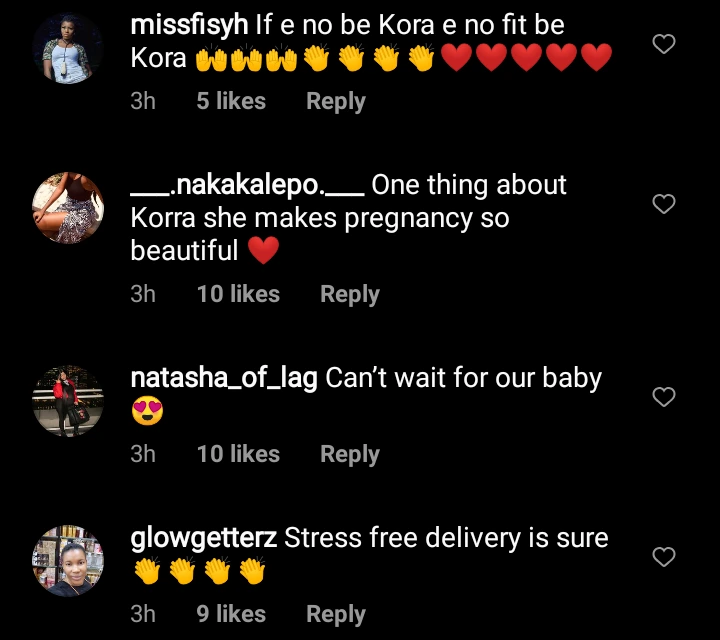 In the comment section, her fans and some popular celebrities said she looked very beautiful, and others hailed for being able to pose in such complicated ways despite being pregnant.