Support Us

If You Love The Services We Provide To You. Share our blog posts to your friends and loved ones so you will keep us in business.
It Will Cost You Nothing, Just Consider It As Your Own Little Way Of Pushing The Website Forward.

WE NEED ALL YOUR SUPPORT PLEASE!!!
-- ADVERTISEMENTS --
Every Nigerian celebrity has a fashion stylist who create their look. But sometimes Nigerian celebs' appearances cause millions of questions like, "Who makes them wear such awkward clothes?" or "Did they get into an argument with their stylist?"
Today, we'll show you celebrities such as Tiwa Savage,  Patoranking, and Kcee. These celebrities have made it onto the awkward fashion list.
Let's not talk about the "fanta" face and "coke" leg. This, right here, is the perfect fashion fail. One leg up and one leg down!
2. Denrele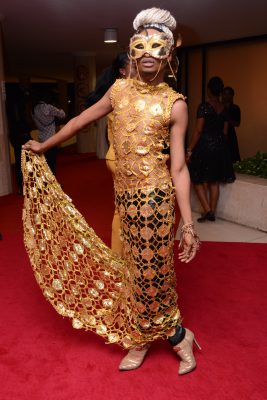 Ok, what the hell is this? A fishing net? Or a yellow mosquito net? Only Denrele Knows.
Well, if it is  a fishing net, we hope he has donated it to the fishermen in his village. If it is a yellow mosquito net, we also hope he has donated it to a local hospital.
3. Seyi Shay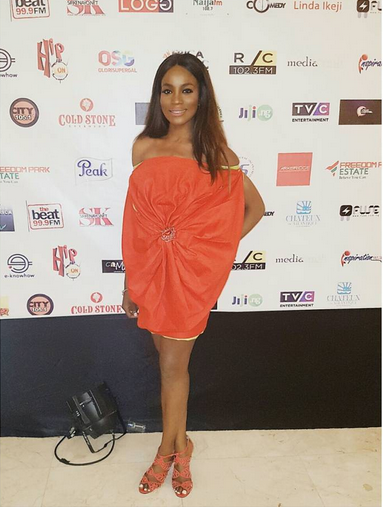 She might be smiling and posing for the cameras but deep down Seyi Shay knows she don f*ck up! This dress is beyond ugly.
4. Chika Ike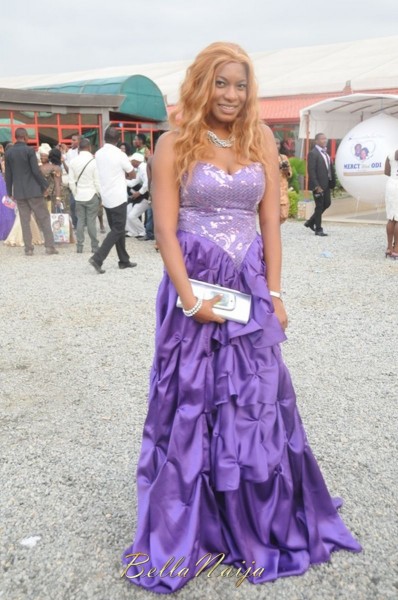 Oh dear! Africa Magic Cinderella! The gown was not even properly ironed. I bet she is wearing a  glass slippers under that gown while  a pumpkin carriage is the parking lot.
5. Patoranking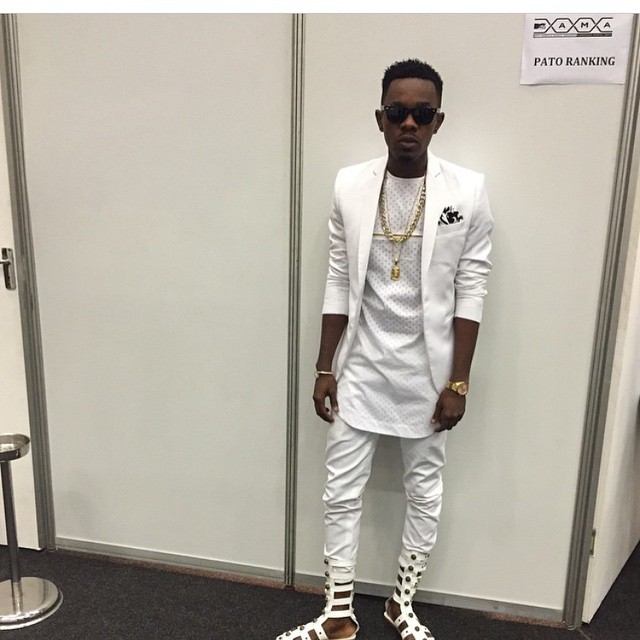 If I were to rank this outfit on a scale of 1-10, I would rank it zero. Gladiator slippers? Some stylist won't make heaven.
6. Mr Ibu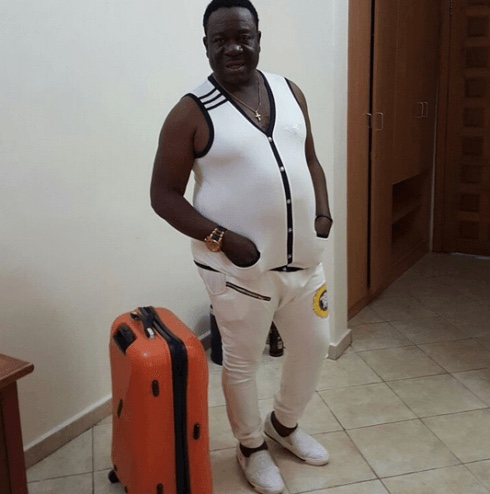 Expensive wristwatch, expensive neck chain, expensive suitcase but you can never take away the local dressing style from him.
7.  Kcee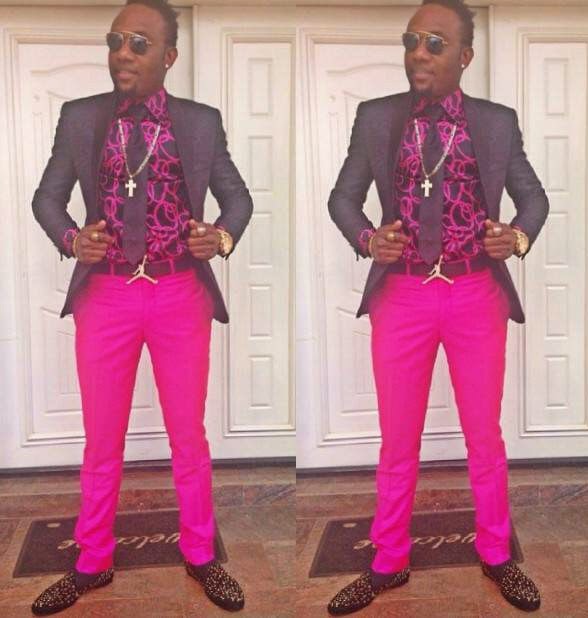 Igbo men will never fail to disappoint.
8.Olisa Adibua